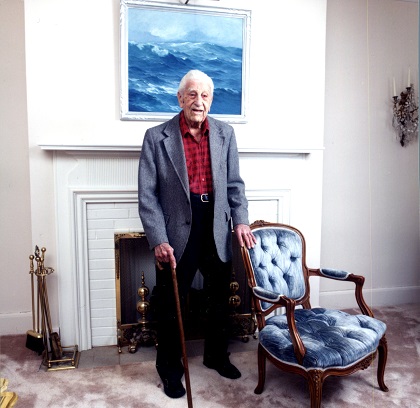 The LEON H. AND CLYMENE M. BOND FOUNDATION, INC. is a family endowed Foundation committed to the growth and improvement of Oconto County and its surrounding areas. The Foundation was established in 1993 by Leon Bond (benefactor of the Foundation and founder of the Bond Pickle Company) and Earl DeCloux, residents of the City of Oconto.
To date the Foundation has given over $4 million dollars to support our local community. Earl DeCloux acted as President of the Foundation and presided over its operations until the time of his death in February, 2014. As the President of the Foundation, Earl was integral in fulfilling the mission of the Foundation through his tireless work to support the Oconto County community and surrounding areas.
His many projects included the building of the Bond Community Center, the annual scholarships given to Oconto High School graduates, Bond Park and many more projects too numerous to list here.
He also created Adults Helping Children Today – Ukraine, a charity committed to addressing the needs of homeless children in Ukraine. He devoted the last several years of his life to the project in Ukraine.
Following the death of Earl, his longtime assistant and friend, Jennifer Hanna was named Executive Director of the Foundation. She currently runs the day to day operations of the Foundation with the assistance of an active board of directors.